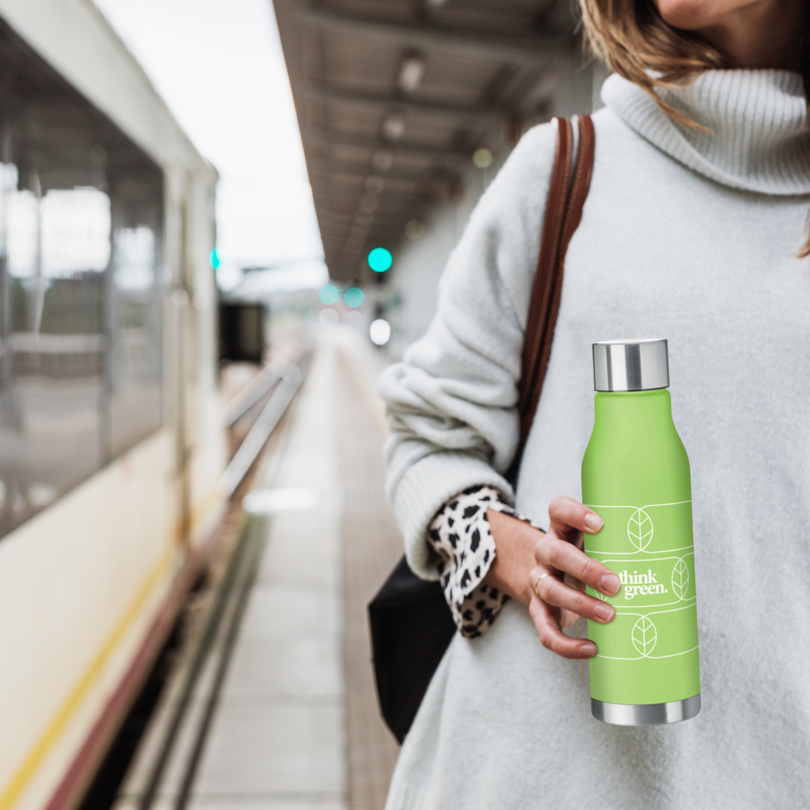 27 April 2021
Branded Eco Bottles are a useful gift that shows a commitment to reducing plastic waste.
Reusable bottles are available in recycled and sustainable materials and many are themselves recyclable.  85% of the surveyed public are concerned about plastic waste and are keen to reduce their usage of single use plastics.
In the UK alone over 7 billion single use plastic bottles are used each year.
A reusable water bottle enables the recipient to reduce plastic waste.  It is an ethical and useful gift that makes a positive contribution to reducing plastic pollution.
Take a look through our Eco Friendly Drinkware – new products are being introduced all the time.