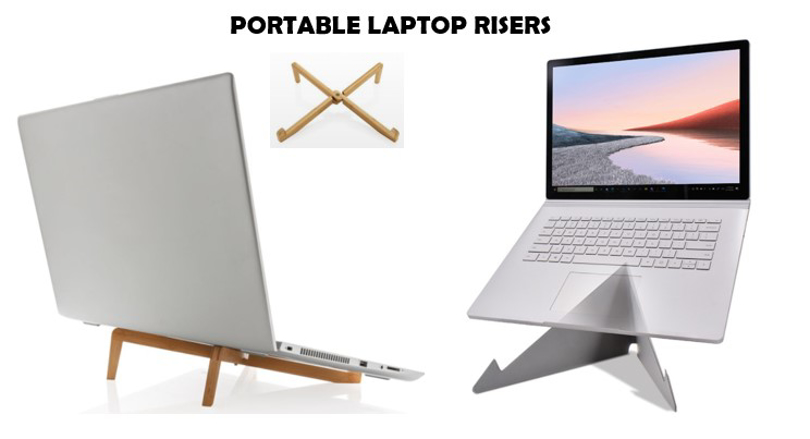 04 March 2021
Using a laptop can cause stiffness and pain in your neck and back in a relatively short space of time.  Day in day out working from home this could be storing up untold problems in the future. The low height of the laptop screen forces you to constantly look down at the screen.  The increase in stress placed on the neck in the forward bending position is phenomenal. At just a 15 degree bend, the weight of our head that the neck has to support doubles from around 12 pounds to 27 pounds. At a 30 degree bend, an angle not uncommon when we are working at our laptop screens, that weight increases to 40 pounds.
A laptop riser corrects the poor ergonomics by bringing your laptop to eye level, thus relieving any extra weight or pressure on your neck.  For a relatively low cost neck and upper back issues and pain can be avoided.
Risers also help to prevent laptops from overheating which can slow down performance and ultimately damage components.
Portable risers are available and can be branded with your logo or design.  Ask us for more information.